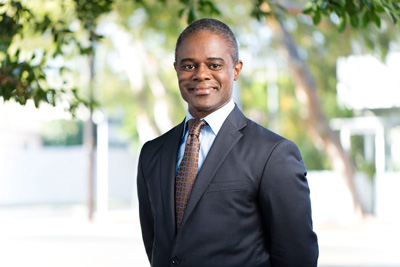 Delton Henderson has acquired deep experiences across several continents. Prior to establishing his own law practice, Mr. Henderson worked with a boutique estate planning law firm in Pasadena, where he provided paralegal assistance on broad range of matters including: trust and probate administration; compliance with section 1031 like-kind exchange rules; and general business law. Mr. Henderson formally served as Volunteer Mediator with the New York State Unified Court and the Superior Court of California County of Los Angeles. He now serves as Volunteer Attorney with California Lawyers for the Arts (CLA) and as General Counsel for The American Society of Music Arrangers and Composers (ASMAC).
For a period of ten years, Mr. Henderson served as the Managing Principal for the Solvere Group L.L.C. in Santa Monica, Adjunct Professor at New York University School of Continuing Education in New York, Consultant at PricewaterhouseCooopers in New York, and Tour/Associate Producer at Nile Foundation in Athens, Paris, and Tokyo. Mr. Henderson also served as Executive Director at Innovation Entertainment Group (IEG) in Los Angeles and was a voting member with the Recording Academy for a period of ten years. Mr. Henderson received his J.D. at Cardozo School of Law in New York and earned a Bachelor of Arts in Philosophy from DePaul University in Chicago. During his education, we completed multiple study abroad programs at different institutions around the world, including Europe, Africa, and Asia.
As your counsel at law, Mr. Henderson will offer a strong combination of professional experience and education, as part of the firm's client-centered approach to legal services. He is admitted to practice in California and New York and is available for private mediation worldwide.
"…his research was always thorough and comprehensive, and his fact checking always accurate." 
"Given his diverse background, I immediately thought of Delton when my real estate development company was in need of someone who possessed both a cool, analytic intellect and a warm engaging personality."
"Delton again proved to be a fine entrepreneur, dealing with important international artists, the public and sponsors…"
"He has never failed to satisfy the demands made on him and to leave a very pleasant impression on whoever is in contact with him." 
"Delton was thorough and considerate of both sides." 
" …he did everything possible for settlement, listened."
"…he searches paths to bring his group to energetic participation and enlightening discussions delivering vitality that gently dominates resistance"