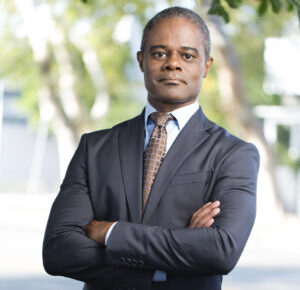 What mediators says about communicating during conflict.
By Delton R Henderson Esq. / Feb 19, 2020
Communication involves sharing a great number of things such as ideas, beliefs, information and values. It is essential to all social interaction, including conflict. In the latter context, we are called upon to communicate not only verbally, but also behaviorally. Our behavior – the way we react to others during conflict – is determined by our personality type and social style.
The Oxford dictionary defines personality as "the combination of characteristics or qualities that form an individual's distinctive character." Personality types help us classify the different ways people focus their attention, acquire information, make decisions, and adjust to their surroundings. These preferences account for differences in the way we deal with conflict.
The Skillsoft Corporation created a course entitled "The Interpersonal Side of Conflict." Part of the syllabus lays out four personality types and a few strategies for dealing with each:
The logical personality type is frustrated by red tape and regulations and prefers to look at things rationally. To communicate with this person during a conflict, listen carefully, recognize the person's abilities, and avoid personal comments.
The idealistic personality type likes to side with the underdog. This person reacts emotionally to conflict, sometimes plays favorites, and can even appear too helpful at times. To communicate with this person during conflict, give positive feedback, treat the individual personably, and avoid criticism.
The conservative personality type is responsible, trustworthy, loyal, and hard-working, but prefers the status quo. To communicate with this person during conflict, recognize the person's responsibility and loyalty, and provide positive comments and praise.
The creative personality type likes flexibility and is annoyed by standard operating procedures and deadlines. However, the creative person is always coming up with new ideas. To communicate with this person during conflict, provide encouragement and notice the clever way the person works.
The syllabus also identifies four primary social styles, which don't focus on a person's personality, values, or beliefs. Instead, they refer to how we act and are grouped accordingly:
Agreeable people are sympathetic to the needs of others. They react noticeably to their own emotions and the emotions of others, and use empathy and understanding in resolving interpersonal conflicts.
Analytical people are precise, deliberate and systematic when it comes to resolving conflict. These people gather information before making decisions and are objective and well organized.
Practical people are assertive, task-oriented, and know what they want. They express themselves succinctly and are results-oriented, objective, and determined.
Motivational people are responsive to the emotions of others, but they're also aggressive, talkative, and good persuaders. Motivational people are willing to take risks and like innovative, novel approaches to conflict resolution.
The critical goal for anyone struggling to keep the lines of communication open during a conflict is to be adaptable. The ability to communicate with people whose personality type or social style differs from our own is essential to this goal. For example, if you are in conflict with a person who wears emotion on his/her sleeve, then you must relax and be patient with them. With practical types, you can be more spirited, but should err on the side of brevity. Your ability to communicate to people who are different from you is one way to build trust and reach a resolution to the conflict. The Law Office of Delton R. Henderson can help you with this.
_________________________
IMPORTANT NOTICE: This content is developed from sources believed to be providing accurate information. The information in this material arises from a general question presented to the authoring attorney for general information and educational purposes. It is not intended as tax or legal advice. The attorney providing the answer is not serving as the attorney for the person who submitted the question or in any attorney-client relationship with such person as it pertains to matters discussed herein. Laws may vary from state to state, and sometimes change. Even a small variation in the facts, or a fact not set forth in a question, often can change a legal outcome or an attorney's conclusion. Unlike the information in the discussion above, upon which you should NOT rely, you are strongly recommended to retain an attorney to represent you for personal advice you can rely upon.
Copyright © 2020 Delton R Henderson | Disclaimer