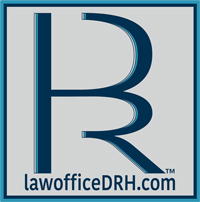 SELF-SURVEY TO DETERMINE IF YOU ARE READY TO USE MEDIATE
This survey is designed to test your motivation and readiness to mediate. Please be honest with yourself when completing it.
Circle the number choice,between 1 and 5. If your final score is 15 or less, you are most likely ready to mediate.
Contact Delton R Henderson, Esq. at (424) 285-8333 or [email protected]
1. Do I want to resolve the issues equitably? 
2. Can I put aside my anger and deal with the issues in a rational manner? 
3. Am I willing to make compromises?
4. Do I value the importance of the relationship with the other party?
5. Can I share control and authority regarding the outcome?
6. Can I accept the differences in the culture and negotiating styles?
7. Can I stick to the issues at stake?
8. Can I distinguish the important facts from the unimportant?
9. Am I willing to openly communicate to share information?
10. Can I remain unemotional enough to share my frustrations and disappointments?
Ready             Not Ready
  1        2        3        4        5 
  1        2        3        4        5 
  1        2        3        4        5 
  1        2        3        4        5 
  1        2        3        4        5 
  1        2        3        4        5 
  1        2        3        4        5 
  1        2        3        4        5 
  1        2        3        4        5 
  1        2        3        4        5